About Us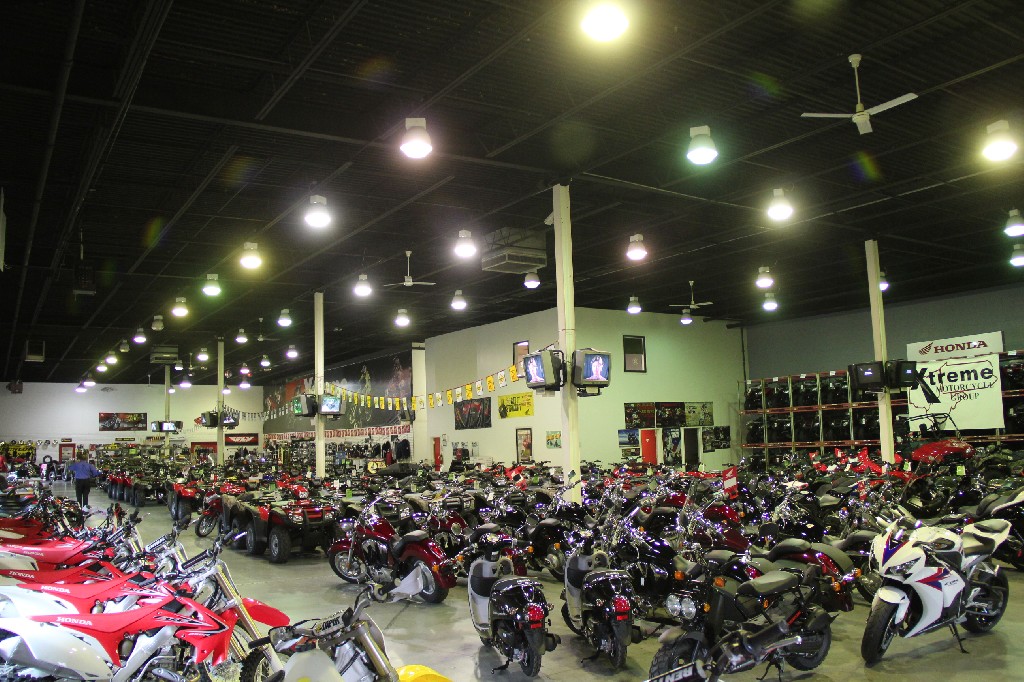 Welcome to Ridextreme Wholesale, the company internet sales department for the Xtreme Motorcycle Group. We are a three dealership chain in Southeastern Ohio and Western Pennsylvania. The company has evolved over the years, branching off from our original dealership, Xtreme Suzuki in Bellaire Ohio, which was the 2003 Highest Volume Suzuki dealer in the country back in the day. Times have definitely changed throughout the 15 years we have been in the bike business and Xtreme has grown and stayed in the front of the pack. With our "no surprises" policy, you won't be hit with any last second fees or charges may other dealerships use.
Based out of our Brilliant, Ohio warehouse, the Ridextreme Wholesale department has the tactical advantage of being able to sell inventory directly from three dealership's stocks. Typically we spend most of our efforts liquidating overstock and non-current models at or even below invoice to make the sale. All new units are factory tech prepped and come with the full manufacturer's warranty good at all franchised dealers nationwide of that brand.
Over the years we have developed great relationships with several credit unions and banks in the area who have allowed us to offer extremely low interest rates to customers all across the United States. They use modern E-sign forms that allow our customers to finance their purchases without having to be in our building. This has been a great sales tool for out of the area customers and been a perfect answer to many otherwise complex sales.
We have delivery vans and enclosed trailers with company drivers whom we may use as an option if you are interested in having your machine delivered- typically the charge is $.75 per mile both ways, or $1.50 per mile one way. We also re-crate and ship prepped ready to ride ATVs via FedEx freight- the rates are astoundingly low. Our warehouse receives and ships powersports vehicles on a daily basis- we've got it down to a science.
The sales and support staff here are fine hard working folks. All of us are long-term, dedicated people who are ready to assist you in your decisions and purchase.
I welcome all who might be passing through the area to stop in and check out our facility, it is a giant toy store for all!
---